Your guide to getting your Blog up and running in no time.
Welcome fellow freedom fighters and digital marketing #ballers. This article will guide you on how to get started blogging in seconds with a tutorial on how to install WordPress in cPanel. Every hosting software should include cPanel access, and this video is going to cover how to do it in SiteGround. Let's get started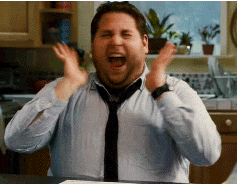 How To Install WordPress in cpanel – SiteGround
The first step will be to log into SiteGround so that you can get to your cPanel account. If you don't have hosting and would like to get SiteGround (Our Recommendation) Click this link for a special consultation session to help you get started
Let's get started.
Video Version:
Step 1 – Login to SiteGround
When you first navigate to SiteGround – you can log in to your account at the very top. Once you click Login, you will see where to enter your credentials and you can input it in.
Step 2 – Navigate to My Accounts
The next step will be to get familiar with the SiteGround dashboard. When you login, this will be the default page it takes you that you can use to get all your important information. For installing WordPress on Siteground, you will want to click on My Accounts (THE BIG RED ARROW :P)
Step 3 – Navigate to cPanel
Once you click My Accounts you will see all the domains and installations you have for WordPress. Click Go to cPanel to be able to install WordPress.
Step 4 – Click on WordPress under AutoInstallers
Once you are inside cPanel, you will see a list of autoinstallers that you can click. We recommend using the link provided that will navigate you to the AutoInstaller for WordPress. We recommend WordPress for your blogging CMS choice, as it has the best functionality and options of any website option we have discovered.
Step 05 – Click on Install
Once you click the link, you will see options on how to install WordPress (Click the blue button Install)
The protocol will typically be https:// If you have SSL (If you don't have this then it should be http://) Then make sure you are installing WordPress on the right domain. We recommend leaving the directory blank so that it installs on the main domain of your page and not some other link.
For example for our demo site, we made before – we placed the Directory as howtomakeasite and thus to get to the WordPress site in the URL it is http://demo.blendlogic.com/howtomakeasite/
The rest of the settings you can configure then make sure to hit the Install button at the bottom
If you are just getting started, you will probably want to hit that WordPress Starter option. If this AINT YO FIRST RODEO, then I find that it's not necessary and you can unclick that option.
Conclusion – NOW YOU How To Install WordPress in cpanel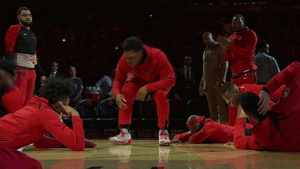 Remember guys, if you are having any issue feel free to reach out to me or my team and we would be happy to help (We are just one click away)
We hope that helps you guys get started in launching your blog so that you can start executing and getting organic traffic with SEO. SEO is free traffic that comes from Google that can really help drive traffic to your site. Once you get traffic, with enough content and #funnels you can start turning that traffic into #CUSTOMERS. (AKA Dolla dolla bills yall)
We are always here to help you on your journey. This has been an article created by yours truly, the boss man himself. Alan Nafarrete
If you haven't already checked it out, be sure to see my Facebook Group – Digital Marketing Ballers – https://links.blendlogic.com/iAMaBALLER
This group was made to help basketball trainers take their business to the next level by executing on the same strategies we use in-house for Blendlogic Consulting. Even if you aren't a basketball trainer, the Keys to Success that we teach is the foundations of Digital Marketing that will set you up for success in ANY INDUSTRY. Trust me you don't want to miss out on this group.
Also, I have been doing a big Livestream push. Be source to BOOKMARK this page so that you can see the latest Livestreams/Trainings that we are doing.
I am making it my commitment that any product/video/course that I make, I will Livestream it ONCE so that my loyal fans will see what's inside my Paid Programs. If you want to have access to the replays, then you can check out my vault of training – The Baseline  – as part of Blendlogic Academy.
Keep crushing guys,