We Funnel Hack ILoveBasketballTV's sources of traffic so you can implement the same strategies today!
Hey ballers! Alan here, with another series to show you guys how you should be reverse engineering (#FunnelHacking) your way to success by emulating what is working and implementing those strategies for your business. In today's series, we look at the search term "I Love Basketball" and how Coach Rock was able to utilize this FREE TRAFFIC from Google SEO to grow his business to over 1.4 Million subscribers on Youtube. Let's take a look at it now.
I Love Basketball Funnel Hacking Video Guide
I Love Basketball Funnel Hacking Walk Through
One of the first things to discover/notice about this brand is how much Google Search Traffic he dominates on by being the first page ranking for the Keyword Search – "I Love Basketball"
We can see that this search term has been popular in Google for a while, consistently fluctuating between 50's and 100's according to Google Search Trends
It's interesting to see that the first videos on his Youtube started over 5 years ago, so though we do aim to show you the strategy behind his business model, it is also important to keep in mind that this will take CONSISTENT effort to build your brand and audience.
Let's take a look at his first videos
How To: The Kyrie Irving Crossover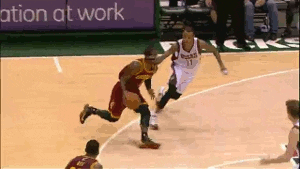 In this video, he utilizes Annotations which were REMOVED from Youtube in May 2017. Youtube lets old videos still utilize this, but technically you are unable to add those to your videos now. However, you can still accomplish the same strategy with Descriptions, Cards, and descriptions.
You can see here, even in 2013, Coach Roc was executing on creating Sales Pages to draw the audience into the desired result. In this case, a FREE WORKOUT was his source as a lead magnet, in which he cleverly uses his Headline and Subheadlines to make a bold claim to his audience.
Following up on this "FREE" Workout, Coach Roc will then promote some of his paid content down the line by hitting you with an email sequence of products, offerings and paid content that you may be interested in.
If you have watched the video above (STOP READING AND GO WATCH IT) you will see that we took at look at his later videos that was posted in August 2018. You can see that from 2013 until 2018 he has been utilzing the same system (If it aint broke dont fix it) which is Mass Marketing (Youtube, Instagram etc.) to funnel to an explainer video (How To / 5 Basketball moves you MUST Master… etc) in order to provide free value to his viewers. Afterward, if they want to learn more he utilizes a LEAD MAGNET so that he can capture email addresses and follow up with you over an extended period of time.
Let's take a look when you sign up so we can see his squeeze/sales page
I Love Basketball – Squeeze Page Analysis
This is what you see when you sign up for this Free Workout. Direct to sales page which isn't necessarily a complicated funnel and for him it is working (Because he has been doing it for 5 years, we can assume he is getting great results. Otherwise he would've changed it)
You can check it out here : http://ilovebasketballtraining.com/perfectplayer
There are some key things that he is doing on this page. One he includes VIDEO which is a must. In order to increase the buying temperature of your audience, it only comes as they have a certain level of KLT factor (Know – Like – Trust).
Value Stacking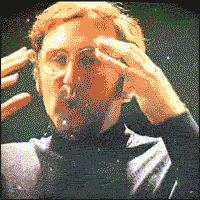 One tactic you can try for your funnels is the concept called Value Stacking. Essentially what you would do is list certain products and state the features and benefits they would get for each product. You would list that at their "normal price" and then continue to add more and more products on. After you have a significant amount of products, you would then discount them.
This is an especially effective tool to use ESPECIALLY with digital products because they are infinitely scalable! It costs you nothing to arbitrarily put a price on these digital products, however, when presented to the audience in this manner you can get the effect that they are getting a deal! The customers always want a deal, so you can try this out for your funnels
Artificial Urgency Bias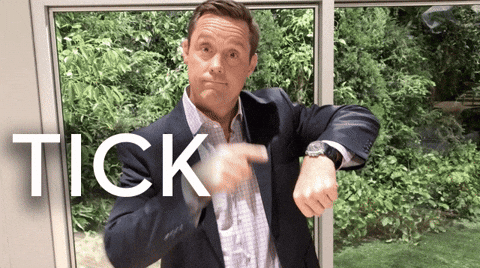 On the bottom of his sales page, he puts a timer which would indicate that after this time is up, you will no longer be able to convert on this deal.
Email Marketing
All of the copy that Coach Rock gives out is on point and guides the users on a journey to highlight their short-comings and offer a resolution to the pain points and positioning himself and his products as the solution. Check out some of the email swipes here:
Just notice the Call to Actions and screening he does in his emails. "I like to offer it to new players that are serious". With lines like this, he is screening out followers/clients who are not serious about committing to success and would not be a good fit for his program. This does two things, one it puts the burden of accountability ON THE USERS (which is what you want) and two it makes them feel special by categorizing themselves with success they associate training/buying his product with success. If the users put in the work and do the drills that he provides, it can be their secret edge that got them to the results they wanted and they are more than likely to share the product with their friends and teammates so that they can all get better as well.
Free Lead Magnet Analysis – Undersized Guard Essential Skills Package
A brilliant thing that Coach Rock does is GIVE AWAY a course entirely for free. On his site, he normally prices them at $97 which he is hosting with Kajabi which starts out at $129 a month but you can get similar features with Kartra at just $89. There are also other ways you could accomplish this, with Sales and Funnel pages created with ClickFunnels and Teachable to host the courses
If you sign up with any of those services using the link below – Send me an email and I'd be glad to share the training videos that we give to all of our clients on getting started with those products and solutions. If you need more help, we would be more then happy to create custom videos for you as well so you can review them at your own pace and create the same systems that we have shown Coach Rock do as well. Let's take a look at this Lead Magnet
When you sign up, you get this course hosted on Kajabi 100% free. You will see videos that he hosts in which in this series he has 9 Tabs and about 2 videos per tabs where he intros the drill then gets into the drill that they can perform. If you are looking for inspiration to what you can offer your clients you definitely want to check out and sign up for his email drip as well.
SO WHY FREE? This is the biggest thing that most businesses do not understand. The reason you want to give it away for free is that it gives your customers insight as to what YOUR OTHER PAID Products are. If you give them a free product that is high quality, they will associate your other products as high quality as well. Also by giving it on the platform that your other "courses" are located on, it will make them familiar with the process of learning from you and makes it easier for them in the purchasing process to buy from you. They are already signed up for Kajabi, so when they look at the other courses you offer in your store, they may purchase it.
Conclusion
I think Coach Rock is doing an excellent job in his digital marketing and laying the groundwork for what you can accomplish if you execute on the strategy right. Teach people for free on Youtube, Entice people to your Video Training Series with a Free Lead Magnet to get people to exchange their Name and Email for a Value Stacked offering. If any of that sounds confusing to you, there is just some studying you have to do. To break it down simply:
Videos are an infinitely scalable product, in which it does not matter at what price you place it on for a period of time because in the long term strategy you can always recover on the discounted price. (It cost nothing after you produce the video to give it away for free. It's unlimited scalability). So with this effort, Coach Rock has given away his Undersized Guard Package and indoctrinates people to his teaching and coaching style.
Resources Coach Rock Uses:
The following software is used by Coach Rock and verified by View Page Source and emails received for his programs.
Email Marketing and Lead Page Creation: Infusionsoft ($299 per month)
Video Course: Kajabi ($129 per month)
Total – $330 per month
Alternative Solutions (Ranked by best solution IMO)
Below are possible alternatives that you could use to set up the same digital marketing systems for your business. Ideally, what you would need is a Lead Page creation software (To capture emails) Email Marketing System (To follow up with your leads) and a platform to host your videos behind a paywall. Below are cheaper alternatives that I use for my clients and for my own business.
Solution 1: Kartra (All in One Solution)
Kartra is the only all in one solution I have found that combines Websites/Emails and Courses. They also have Video Hosting capabilities which are really cool, because you can track who has watched certain percentages of your videos and send personalized emails to them. (Send emails to your highly engaged audiences who watch >75% of your videos)
For clarification, with most course programs (Teachable/Kajabi etc) they rely on you hosting your videos somewhere. Most clients/business host their videos on Youtube as an UNLISTED video and use the paywall to allow you to see their embedded videos. Coach Rock uses Wistia. I use Vimeo for my clients' private video hosting. Check out our articles on clarification on where to host your videos.
Email marketing + Lead Page Creation + Video Course Hosting = Kartra ($89 per month)
Total – $89 Per Month
Solution 2: ClickFunnels + Teachable + Aweber
This would require some configuration to get all the systems connected to each other. We have tons of guides available and consultants that can help you set this up! Reach out to us if you need any help!
Lead Page Software – ClickFunnels ($89 per month)
Video Course Hosting – Teachable ($15 per month)
Email Marketing – Aweber ($19 per month)
Total –  ($123 per month)
Solution 3: WordPress + Divi + LearnDash
This is the cheapest option, but require some initial configuration that can be confusing to start. With the above solutions, they provide you with Pay and go in almost 20 minutes or less. With these options, you would have to set up a site and WordPress Hosting. It would take technical people at most 1 – 2 hours to set everything up, but the benefits are that you pay for the software ONCE. The only monthly costs would be the web hosting and email marketing. If you are tight on cash but have a lot of time to learn, I would recommend this solution.
Plus this is how I started with my business and I offer a lot of videos and custom-made videos for you if you need help! Use any of the links below to sign up or check out this link and get started! FREE WordPress Install
WebHosting : SiteGround ($3 per month)
WordPress Content Management System (CMS) – FREE
Website Builder for WordPress (WordPress Theme) :  Divi ($250 one time fee)
Video Course Hosting – LearnDash : ($250 – one Time Fee)
Email Marketing – Aweber ($19 per mont)
Total Cost : $500 + $22 a month