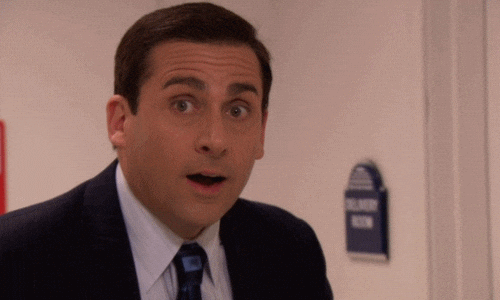 You would feel like this too if you had over 25K visits on your site/blog per month! Lets take a look how.
What's going on guys, Alan here from Blendlogic with another article right up to help explain the crucial question:  WHAT IS SEO AND HOW IT WORKS *wink if you know what it is you probably can figure out what I am doing *wink.
So first things first, let me link the Youtube Video and hit you with that Youtube SEO and then follow up with the article so you can learn the info FASTER!
Livestream Video Explanation – What is SEO and How it Works
Overview – Quick Explanation
SEO stands for Search Engine Optimization, and in short, it's a way to write your blog posts, write your articles, format your information so that Google picks it up with their magic tools (scraping robots) and understand what you wrote. Because there is no way that Google can read all 23423 BILLION articles that are written every day, they use special tools to get all the information. But Google has a tough choice, when someone searches something… what should we display?
This is where SEO and SEO experts come in, by helping users get to the TOP by optimizing their pages/content so that they GOT A FIGHTING CHANCE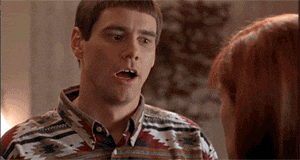 So you want to get to the top? Read on to see the tools/strategy that I use.
Tool 1 – Keywords Everywhere – WHAT IS SEO AND HOW IT WORKS
This is a key tool to help you rank in Google Search. With this FREE plugin, you can easily display Google Keywords Planner information RIGHT ON GOOGLE. Essentially, what it shares with you is information that they have scraped that is pretty close to Google's free tool Keyword Planner (next paragraph)
So as you can see in the picture below, because it has high search volume and low competition, I decided to spend some time to make the Livestream content AND write the Google SEO article on it. Lets take a look at other tools
Tool 2 – Keyword Planner – WHAT IS SEO AND HOW IT WORKS
Another 100% FREE TOOL. You can access this tool by going into your Google Adwords account. Hit Tools at the top then hit Keyword Planner.
Once inside, simply put in the search term you are looking for and validate the findings from Keywords everywhere.
For the most part, I skip this step as I use other tools and just trust Keywords Everywhere tool. Basically, just go for anything over 1000 volume and competition below .3
Let's take a look at PAID options that I invest in so I can help myself and my clients
This is something I use to check out what my competitors are ranking on, and also check/track on how my own ranking is. Let's take a look at popular SEO guru Neil Patel
HOLY FD*&*#ING S&*#$ . This guy is completely dominating on these search terms that have MAAASSSIVE Search volumes per month. Just imagine if you keep this up and stick with it for your industry how much results you could get. Would probably feel and look like this: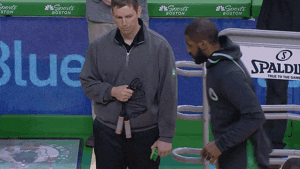 This is the last tool I use for my research for my clients and my self.
Essentially, anything that says POSSIBLE, and if I can check off/verify that my other tools say it is possible, then I am good to go.
Blendlogic Special Hack – Youtube SEO
So this is something that most people aren't willing to do to get top ranking. Look at how YOUTUBE Ranks.
There is a tool called TubeBuddy that I also pay for and use it for my clients that show me what Youtube lists as ranking. The same strategy goes here, just look for something that is 50 or above. If it has content on it and I like stuff I can talk about, then I make a video and then later create a video.
Conclusion – WHAT IS SEO AND HOW IT WORKS
Be sure to watch the live stream, I go over it in MUCH more detail. In short, use the tools I listed in this article to research what has HIGH VOLUME and LOW COMPETITION.
Then.. just do it. Make that article and get it SEO Optimized. I will share in future videos/content/articles the tools I use to optimize per page, but as Savanna said when I interviewed her "Just start. No need to know everything, I wish I just got started." Seriously, take a look at the video and see how POOR her SEO optimization is. YOLO doesnt matter, because she is still rank 1 on a TON of stuff, from just pure execution and commitment to making content available to her fans.
Even if you don't know EVERYTHING about SEO, the money is in the follow thru. Just keep at it, write content based on this strategy and I'll see you guys at the TOP. Hopefully that explains the point I wanted to hit across and answer the topic and keyword of this very article – WHAT IS SEO AND HOW IT WORKS. I have to follow in the footsteps of people who shared this information with me and just execute because I BELIEVE IN THE DREAM. You can have it too.
If you want more tips and to keep up Blendlogic Training, be sure to check out my Facebook Group where I will be LIVESTREAMING the latest courses and topics. I will even do free audits and breakdowns for people who join live
https://links.blendlogic.com/iAMaBALLER
Also, just so you guys know, I increased the price of my Shortcuts offer to model your business after Coach Rocky from ILoveBasketballTV. At the time of this writing, I am offering my $250 Consultation Sessions, the Kartra Trial, AND THE CAMPAIGN for $19.97. I'll keep you guys posted on the page when the price goes up, but this offer will last til the end of 2018.
Don't miss this one.
https://links.blendlogic.com/shortcuts
Resources and Tools I pay for.